OVER 35 YEARS OF SUCCESSFUL PROJECTS!
Architectural Details  |  Application  |  Colors  |  FAQ

The Vitriturf Playground System is comprised of a base mat consisting of 100% recycled materials mixed with a proprietary polyurethane binder and a wearing course comprised of EPDM rubber and a proprietary polyurethane binder.
The Vitriturf System is available in many colors and graphic design features.
The Vitriturf Binder which is mixed within the base mat and wearing course is the key ingredient. Vitriturf utilizes its own binders specifically designed for the recreation and athletics industries. The standard binder is an aromatic polyurethane. The standard binder will amber when exposed to UV rays.
Vitriturf prefers to utilize its aliphatic binder where certain colors or designs need to remain "colorfast".
Vitriturf is a unique poured-in-place safety surfacing system providing seamless, porous, safe, and aesthetic surfacing.
Because the components are mixed on-site, the thickness may change due to various playground deck heights and design criteria.
Custom designs and logos may be installed to create the ultimate play environment.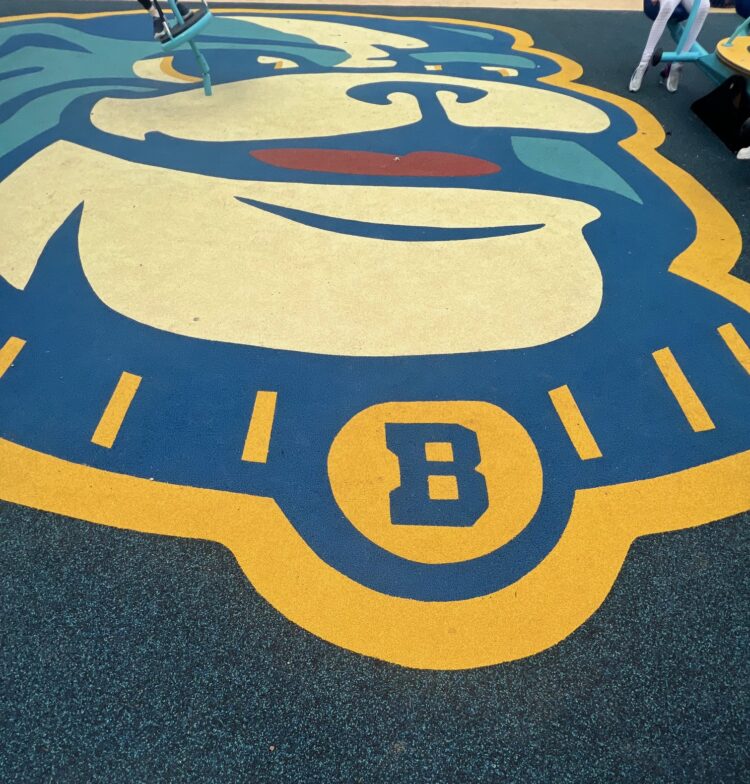 Boone Elementary School-University Park, Texas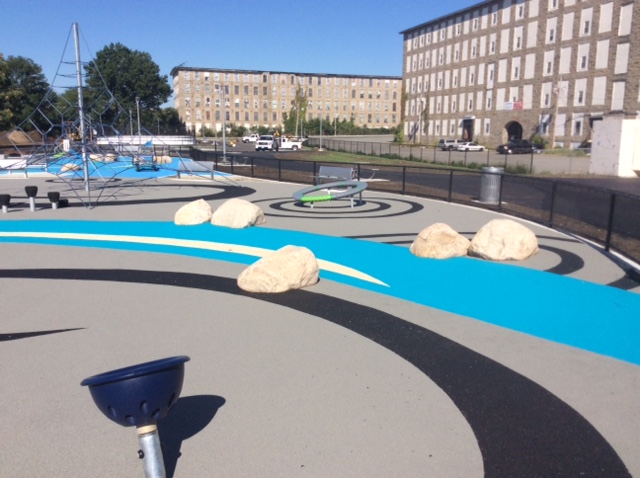 Father Travassos-Bedford Falls, MA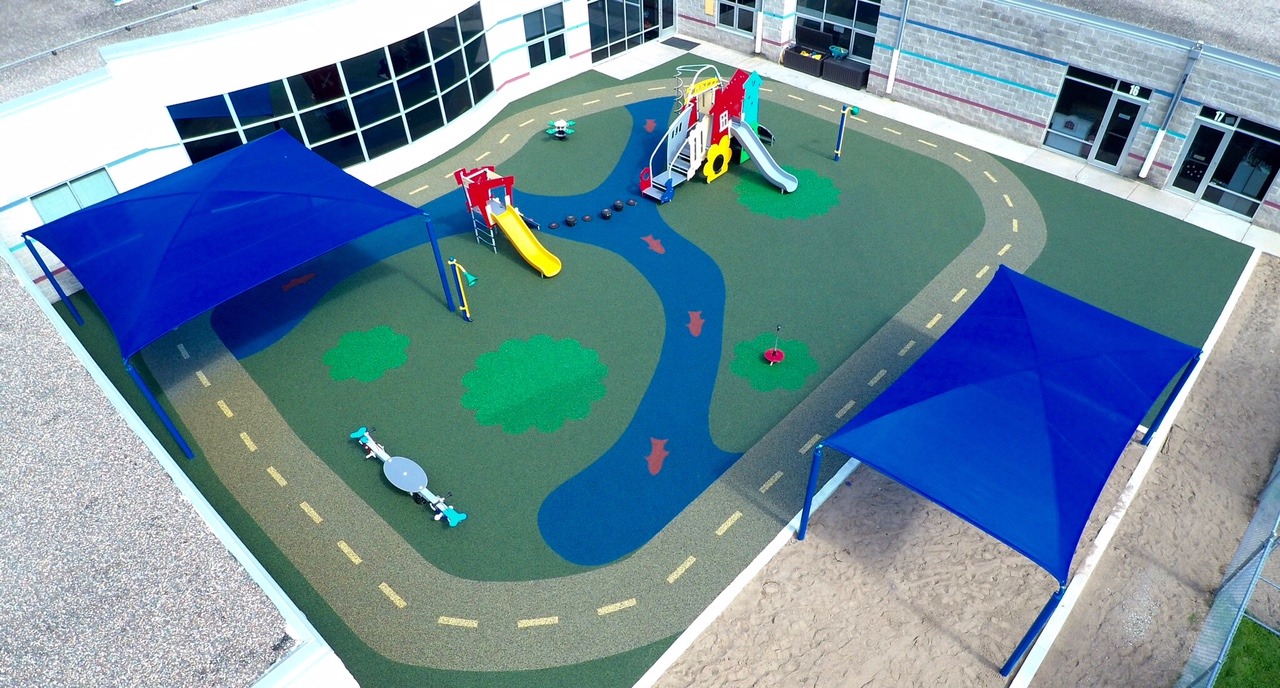 Anoka Washington County Head Start-Anoka, MN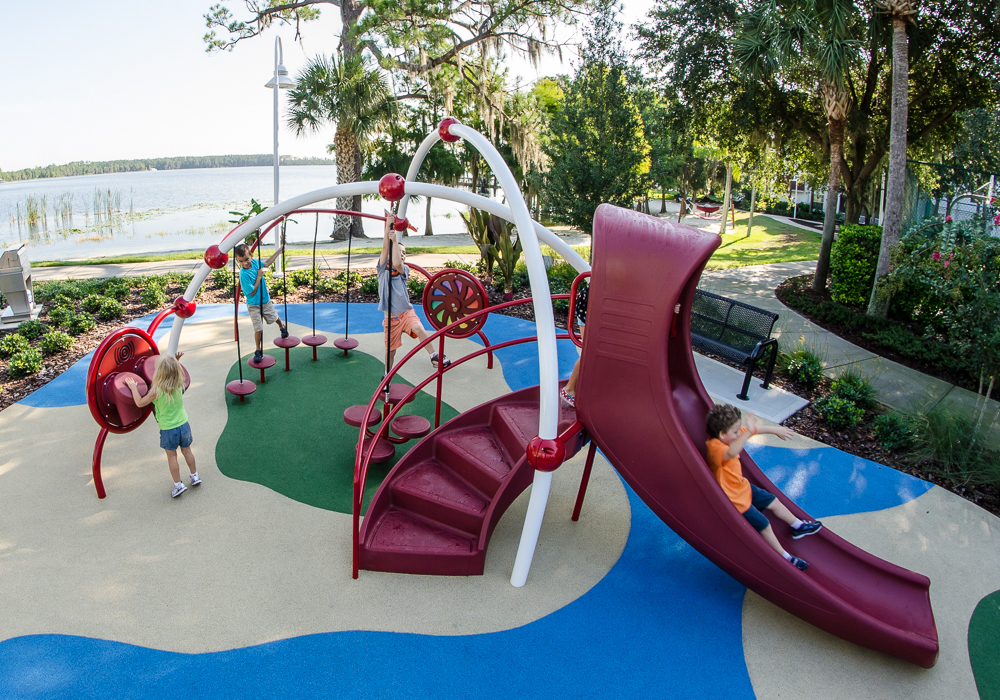 Grand Beach, FL
Vitriturf Aliphatic Specification