[box]December 2022
This has been one of our busiest years! From Virginia to Florida, Texas, and the Midwest, Vitriturf continues to set the trend with unique systems, design capabilities, and workmanship. Thanks to our outstanding representatives because without your hard work, we would not have had the success we have enjoyed.
We opened our new regional headquarters in Lewisville, Texas. We now have offices/warehouses in New York, Dallas, and Memphis. We continue to be a leader in the industry introducing new base mat materials (100% no tire) to unique and innovative systems. Our Bondflex System is becoming a system of choice because it meets HIC requirements of 12′ and is extremely versatile and price competitive.  We now offer 3 warranty programs-5, 7, and 10-year material and labor!
[/box]
February 2023
23 years ago this month we provided our Vitriturf System at 6″ thick to meet a 12′ CFH to over 5000 square feet of surfacing for the Hall of Science Museum in Queens, New York! We are proud of our history and our leadership in poured-in-place safety surfacing. Our single-source responsibility separates us from our competition. We are always trying to provide innovative and versatile systems to the industry.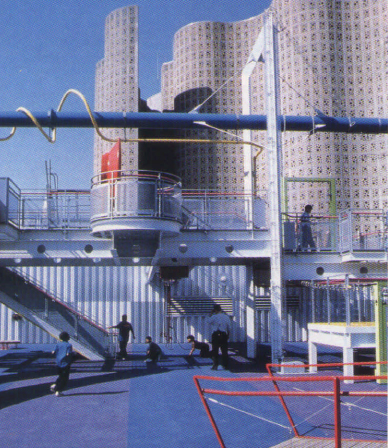 Please click here to read the article from March 1999 in Landscape Architect
HallofScience
March 2023
23 years ago this month we completed our first project in Memphis, TN. Since 1999, we have installed over one million square feet on hundreds of projects! We thank Mid South Recreation for their loyalty and friendship over the last 20 years!